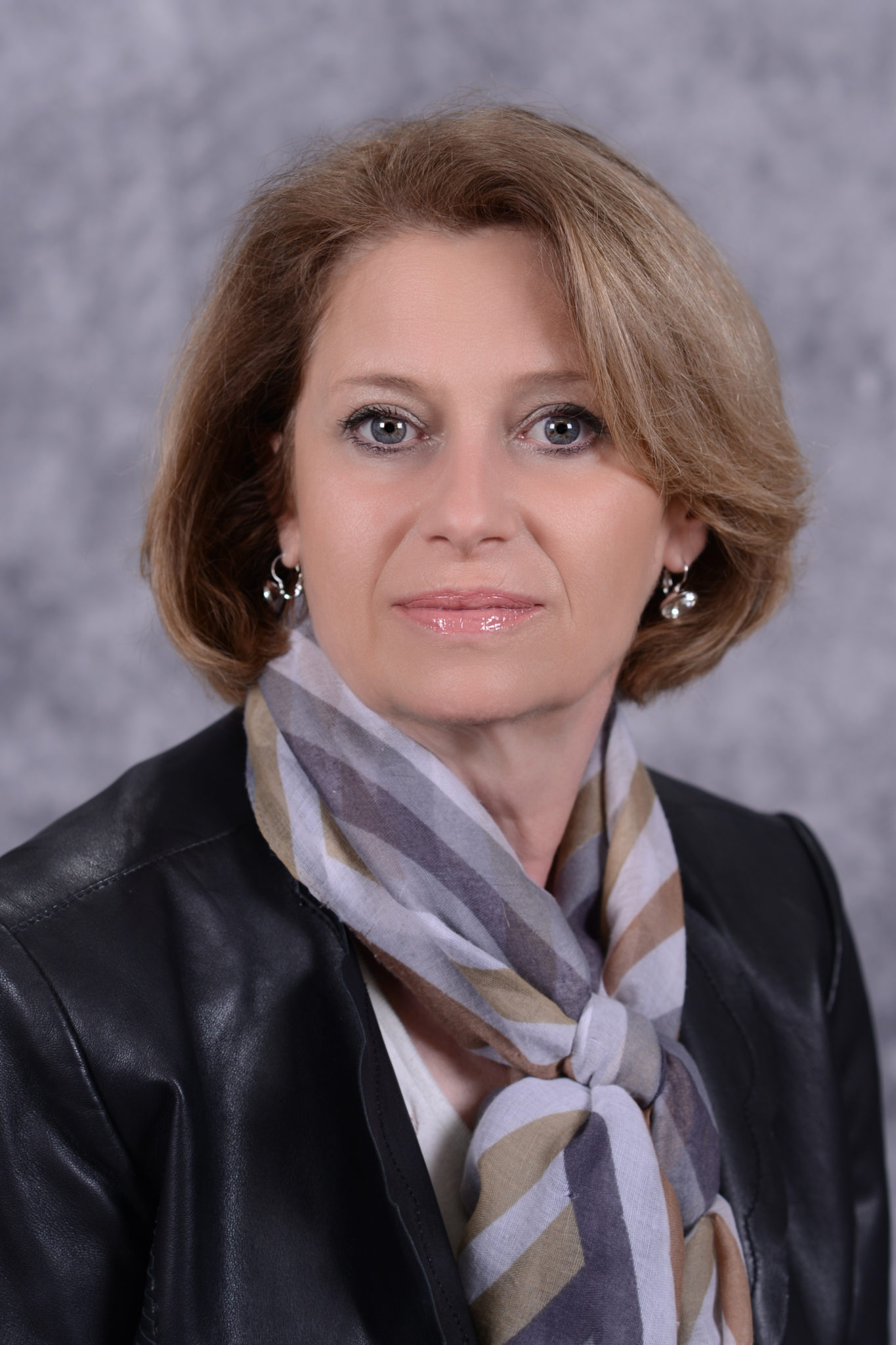 Винета Жиковска-Здравковиќ
ПРОФЕСОР ПО ГЕРМАНСКИ
Vineta Zhikovska-Zdravkovic was born on 11.11.1965 in Skopje. She completed her elementary education at the elementary school "Johann Heinrich Pestalozzi" and secondary high school education at the SHS "Josip Broz Tito" in Skopje.
In 1988 she graduated from the University "Ss Cyril and Methodius" – Skopje, Faculty of Philology, Department of German Language and Literature and gained a degree BA in German Language and Literature.
During and after her studies she studied at several eminent universities in Germany, such as: "Martin Luther" – Halle, "Albert Lugwig" – Freiburg, "Humboldt Universität" – Berlin, Universität Wien, Georg August University – Göttingen.
Special trainings and certificates:
Certificate of Participation in a summer seminar at the University of Freiburg – Germany: Speaking and Creative Writing (90 hours);
Certificate of Participation at the campus of the University of Vienna – Campus Salzburg, Austria, for the teaching of foreign language: grammar, literature, spoken language, with a total fund of 60 hours in 1988, and in 1989 as a tutor to foreign students in German Language of the project "Language and Communication";
Certificate in German Language Teaching Methodology from Berlin – Humboldt Universität;
Berlitz training – for teaching German. Certificate for a Professional Trainer of Adult Trainers
Certificate in Digitization of Teaching in German
Professional Translation Activities:
Since 1990 she has been appointed as a permanent court translator at the Basic Court Skopje 1 in Skopje.
Translations of the following papers:
Prof. Dr. A. Stojmilov, PMF – Geography, "Spatial Structure in the Republic of Macedonia";
Prof. M. T. Shapkaliska – Institute of Macedonian Language, "Motives in the Macedonian Medieval Ballad" and "Oral Tradition in Macedonia";
PhD Snezana Arsovska, GAC – Department for in-vitro fertilization, "Detection of chromosomal aneuploidies with quantitative fluorescence PCR analysis".
Activities in education:
Faculty of Philology "St. Cyril and Methodius" – Department of German Language and Literature
Primary School J.H. Pestalozzi,
Center for Foreign Languages, Foreign Language School at the Youth Cultural Center,
Language Center "Berlitz",
PSU "Maximilian Berlitz" – Cambridge Program.
Since September 2014 she is a German language teacher at the PHS Algoritam in Skopje.
Training and Adult Education:
Training for Trainers of Adult Trainers
Training for Business Ethics – Developing Professionalism in Performing Work Tasks, Professional Attitude towards Students, Parents, Teachers and Other Employees in the School
Training for Modern and Creative Methods and Learning Techniques