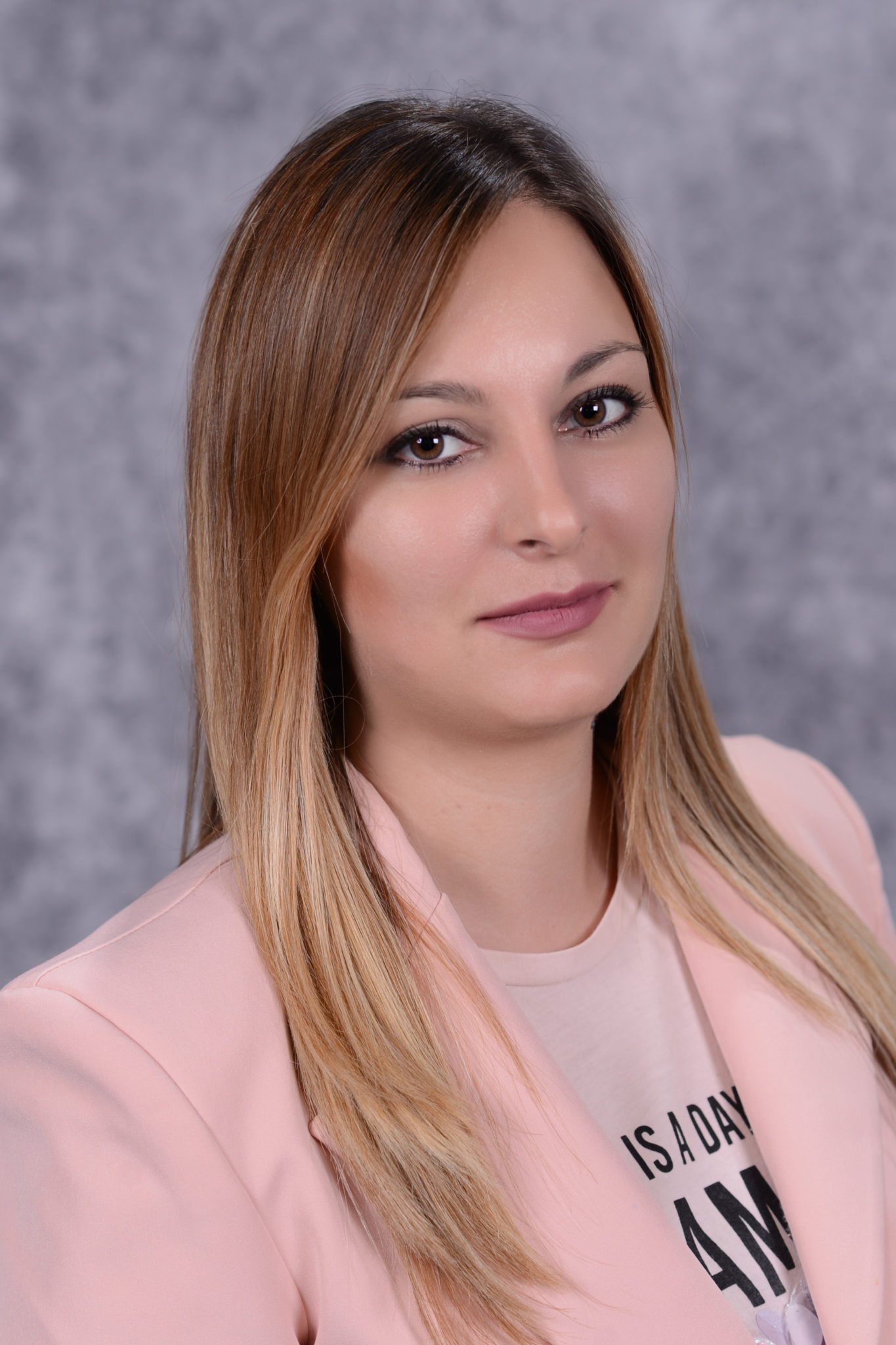 Nena Milkovski
Nena Milkovski was born on 14.1.1988 in Stip.
She completed her elementary education at the elementary school "Nikola Karev" and in 2005 she graduated from SMHS "Jane Sandanski" Shtip, a pharmaceutical technician. In the course of her education, she won several awards at the municipal and state competitions in biology and chemistry.
He graduated in high school in 2010 at the Faculty of Natural Sciences and Mathematics, Institute of Biology and obtained the degree BA in Biology.
During the studies she participated in the preparation of several projects:
2008: Exploration of flora and fauna and the presence of endemic species in the National Park Galicica;
2009: Impact of climate change on biodiversity in the national park Mavrovo;
2010: Graduated in the laboratory of microbiology on the topic microbiological and chemical research of water and sediment in the cave Vrelo-Canyon Matka. The project was conducted in cooperation with MASA and an international expedition of divers led by Italian spitfire Luigi Casati.
Other features:
Participant in the project: Creating Simple Digital Content for use in Teaching;
Participant in the project: Contemporary and Creative Methods and Learning Techniques;
Active participant in current development programs for contemporary and short learning methods, learning techniques and classroom management, democratization of the teaching process: a path to creative and effective learning;
She has developed the entire educational contents in biology for high school education in digital form for internal use in the PHS "Algoritam".
Since January 2018 she is the biology teacher at the PHS "Algoritam" in Skopje.
Nena Milkovski is a teacher who aims to study the subject biology student can:
– to perceive, understand and apply biological laws in nature, in everyday life and in the professional context;
– to present the interconnection of the structure of the human organism and the life processes in human biology;
– to acquire knowledge in the field of human genetics and to be able to apply them in everyday life;
– to understand biology as an experimental science in which biological phenomena are explored;
– to get acquainted with the basics of the research work through training for independent monitoring, making simple experiments and handling devices and appliances;
– to apply and transfer the acquired knowledge and abilities from the studied biological content, thus forming a complex image of man and nature.